The perfect denim dungarees: I got it!
It's
the
piece of the season, and I'm already searching for a perfect blue one as well.
I've tried lots of different combo's, and everything just seems to fit.
Ofcourse a black and white striped tee is what you expect when wearing denim dungarees, so I changed it up a bit and wore a burgundy and white one - again, from the men's department.
These pics are from France. I keep thinking I really want to go back there right now because 1) the Cannes film festival is in full swing
as we speak
, and 2) the weather over there is waaay better than what we have right here.
I'm off doing some errands, the usual Saturday to-do list!
What do you think of my new 'onesie'? And what about the boots that go with it?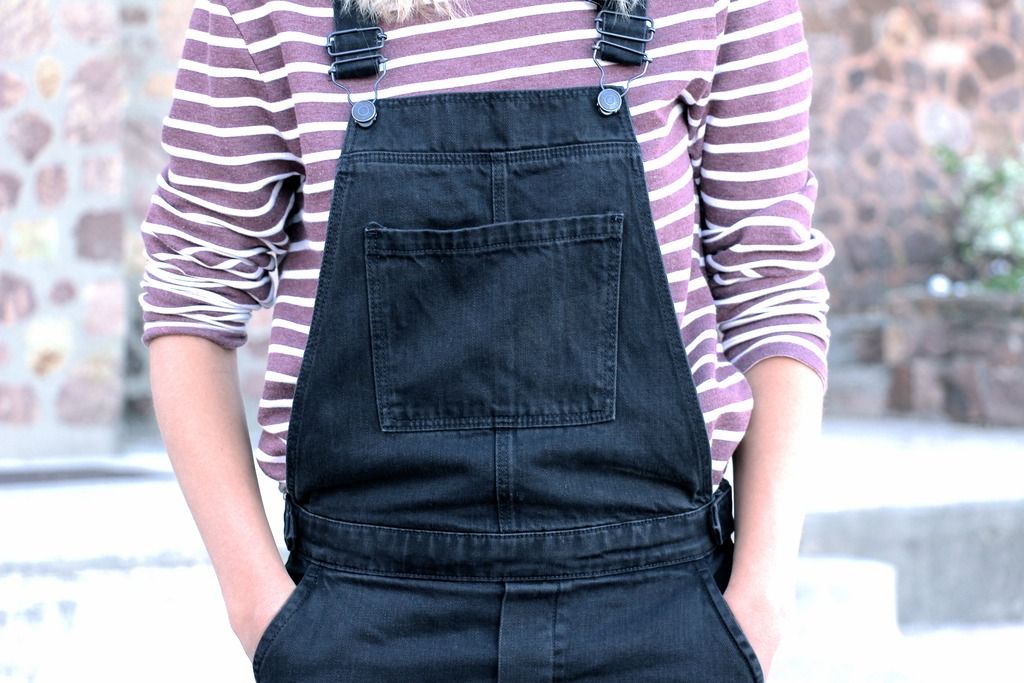 Striped shirt | Asos (men)