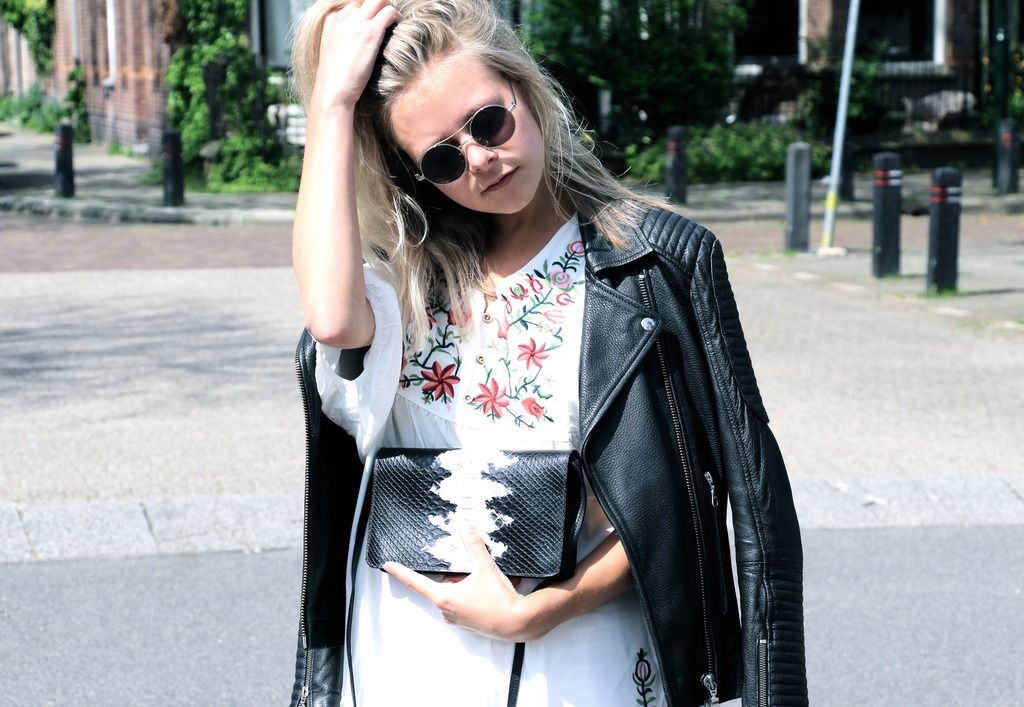 The embroidery dress, it's one of those comeback-items.
It is also one of those items that you can wear both beach- and city related trips.
I got mine at
Oasap,
and it's a perfect fit. I'm happy with the fact that this dress is just so simple but fun at the same time.
Ofcourse I immediately threw in some leather and big boots, so that this look wasn't only one style, but a mix of suger and spice.
The sun is out, and so are my bare legs!
Enjoy the day and tell me what you think about this dress. Stay updated, because I have some more looks from France for you!