Already my last look from Cannes.
The last three days in France were all about sunshine, cycling and visiting the beach.
And when going into town after a full day of sun to get some ice-cream, I always like to slip into a simple yet fun outfit.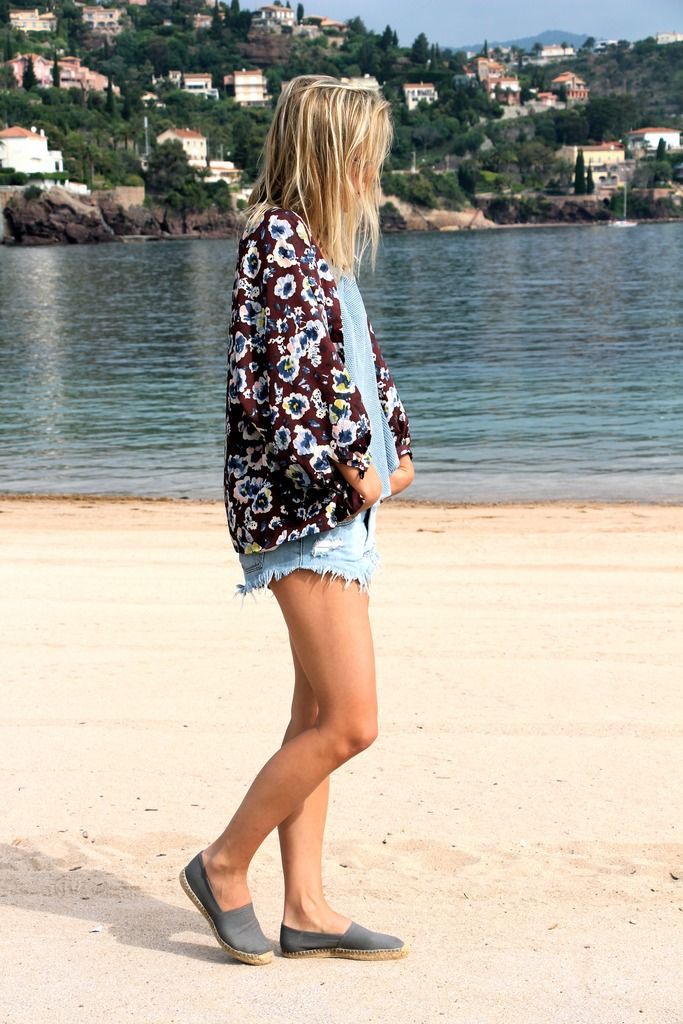 I bought the espadrilles on a little market in Cannes, they were the perfect shade of grey.
By the way, how about this awesome backdrop?
Back in Holland and it's all about grey and rainy days. I'm working a festival this weekend - not attending it, unfortunately - and... planning a move! More about that later.
In the mean time, did you enter the Polette giveaway yet? You can win any pair of sunnies you like!
Enter
here
.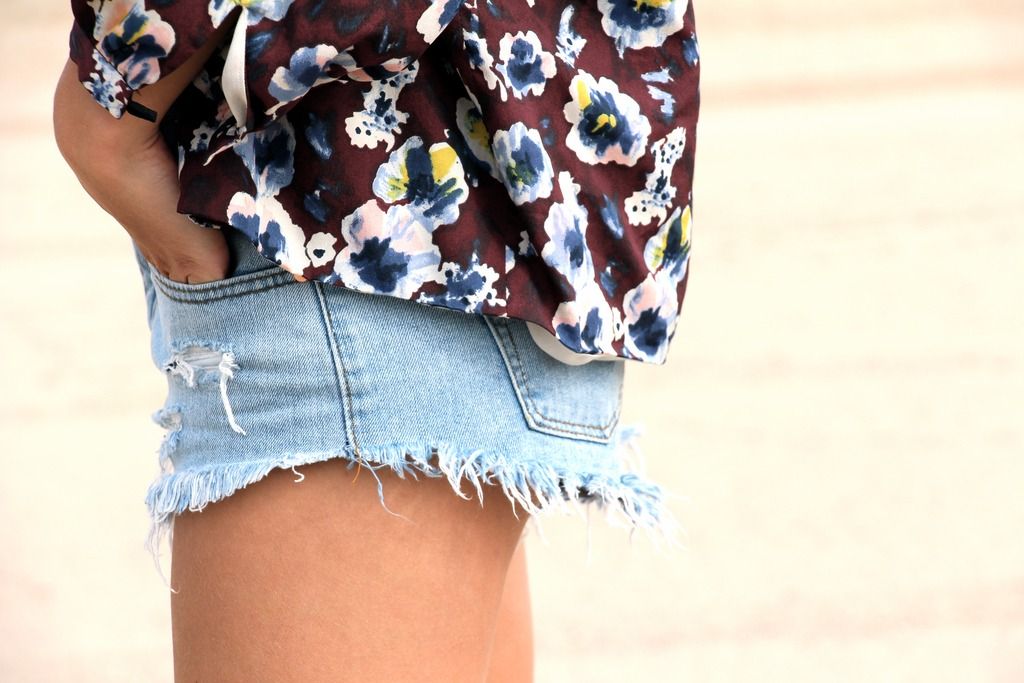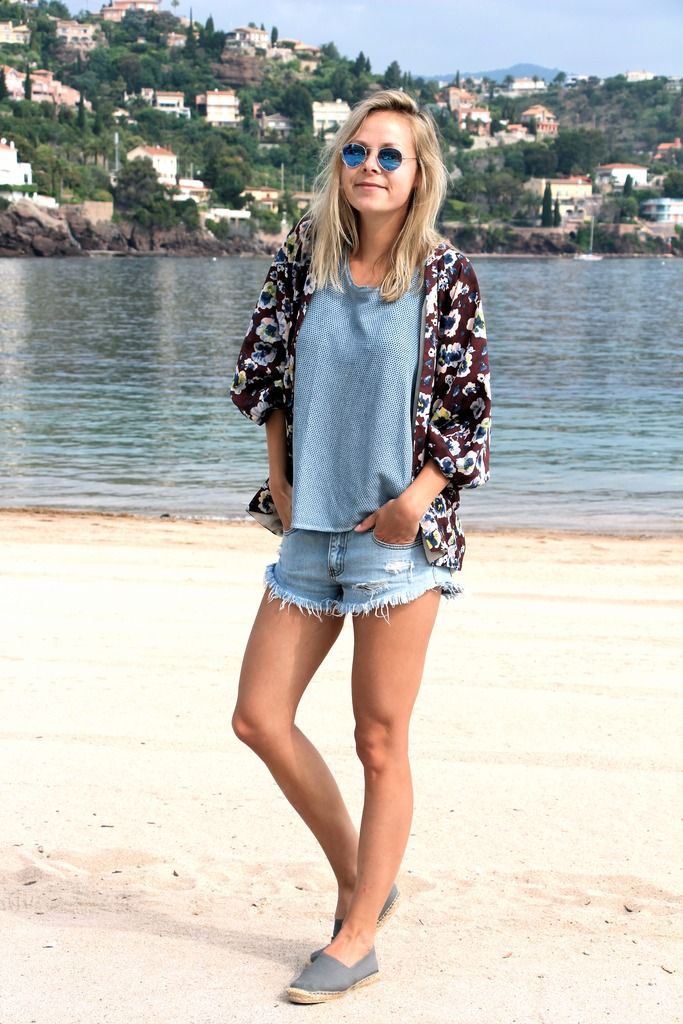 Floral kimono | Topshop (old)
Shorts | Rebecca Stella for Nelly
Espadrilles | From a market in Cannes