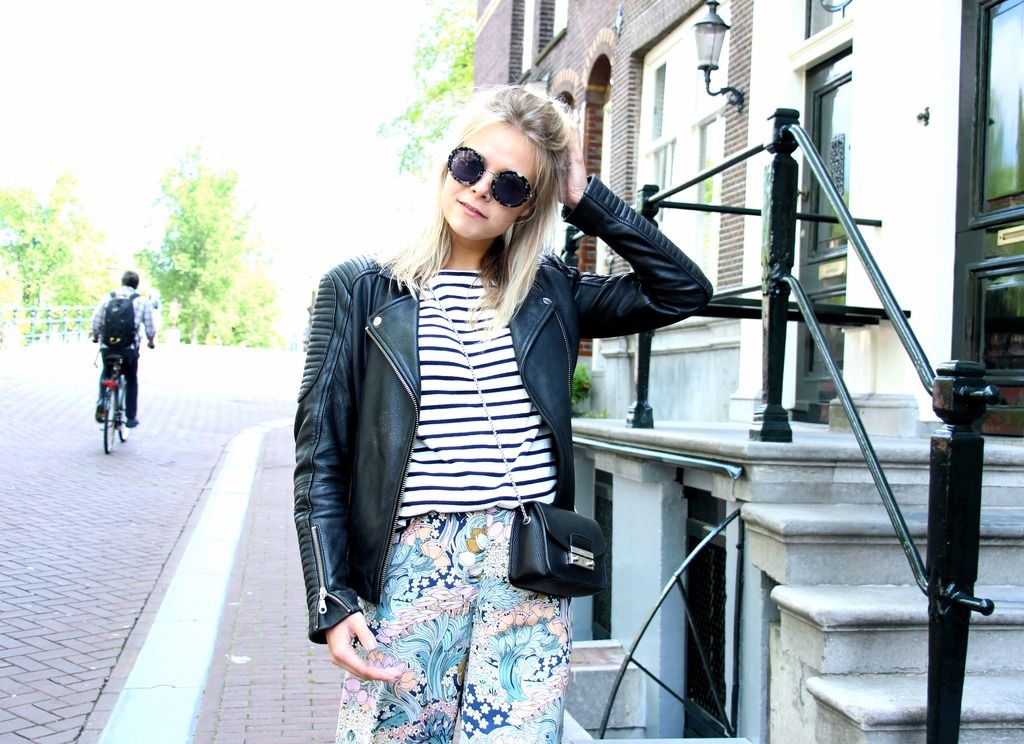 Amsterdam is all about 'it doesn't matter what you wear'.
If I wore something
different
in my small hometown, or even in Utrecht, people look. And that's ok, but I guess people not looking is just that bit more relaxing. Unless you're in it for the shock of course.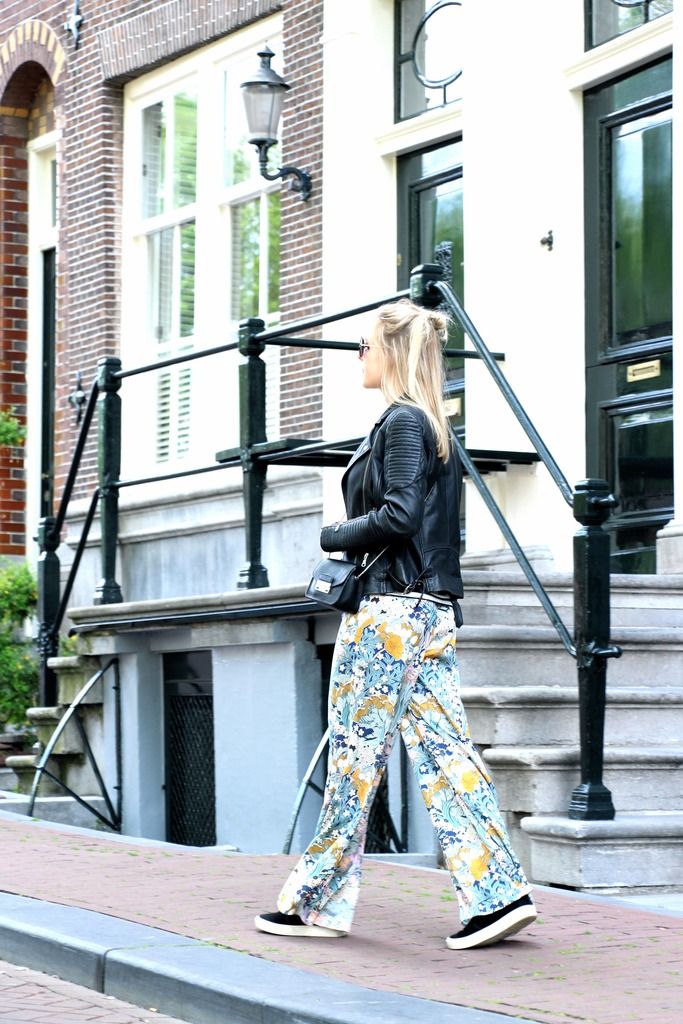 On a bike, wearing a wide 70's pants like this is not a problem at all for the people from Amsterdam.
Adding some stripes to all that floral is not a problem
for me
at all. Two prints together, a magical combination!
And then my biker jacket, again. It's just my most beloved item, probably going to wear it until the day I won't remember my own name anymore. So, really really old, that is..
I'm in Bangkok at the moment. From warm jackets to almost not wearing any clothes at all, so hot!
Follow me on
Instagram
for inside peaks of this trip.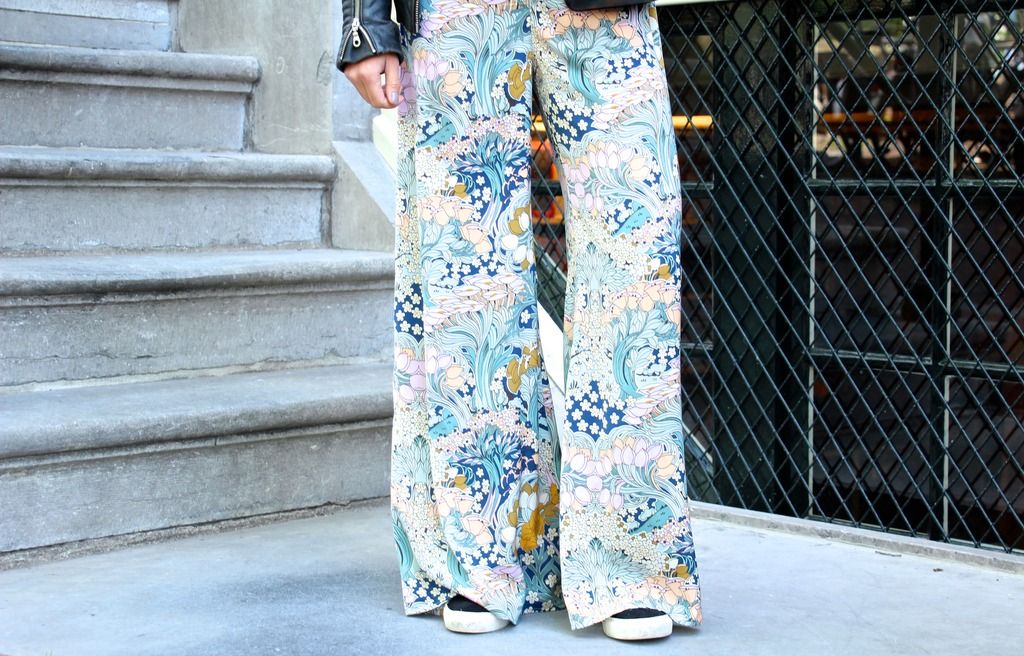 Palazzo pants | River Island
Striped top | Petit Bateau
Bag | Furla (borrowed from Wendy)