They've made a real comeback, a return from oblivion.
You probably remember them as those big clunky boots from back in the days, usually worn in punk/rock/heavy metal looks.
Those are not exactly the 'your-everyday-look' kind of looks. But on the other hand, these
iconic shoes from Dr Martens
are not your ordinary boots as well.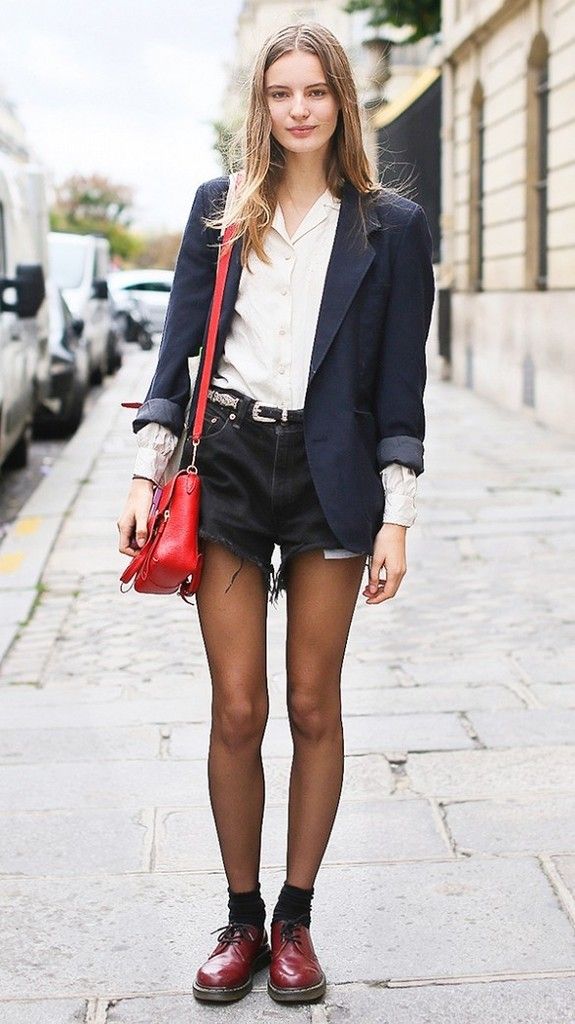 I was wearing a very girly look and this probably must have been the decisive, because those boots in combination with the cutest dress you own is just a killer combination.
After some serious doubting, I went for the Original all black ones, not to get too crazy all the sudden. Not regretting the decision until today!
It took me forever to get used to the boots, the leather is very stiff, but a fun fact about the Docs is that unlike any other shoe (that gets uglier when it ages) the Docs actually look better once they get older. Those real downtrodden Docs, the real old ones, that is the look you want to create! The
perfect festival look
for this summer, if you'd ask me!
My appreciation for Docs has grown and grown over the past few months, and not only for the black ones: how good will these floral ones
look with an all black outfit
, including my black leather jacket?
It's time for me to get creative, because what other styles can 'go'

with them boots? I bet the mommy pants trend (or the boyfriend jeans, for that matter) will look insanely good!
All I'm saying is that one can grow into loving something they did not love in the first place.
If the shoe fits..? And if it doesn't, you should make it fit!