I've been a bad blogger.
Blame it on moving, blame it on the bad weather (which all the sudden turned tropical yesterday) but facts are facts: I need to be back on my a-game, and fast!
So here's what I wore on a first real summer day. June is finally being June and so it's ok to show a little leg. All items you've seen before, but all goldies and so they deserve a second show off. Especially the denim jacket, which didn't come off the past week. Perfect for that 'in-between' weather.
Amsterdam has been so lovely this past week, I'm loving every second in my new city.
Next week on my schedule: some fun events with River Island & Specsavers!
Stay tuned!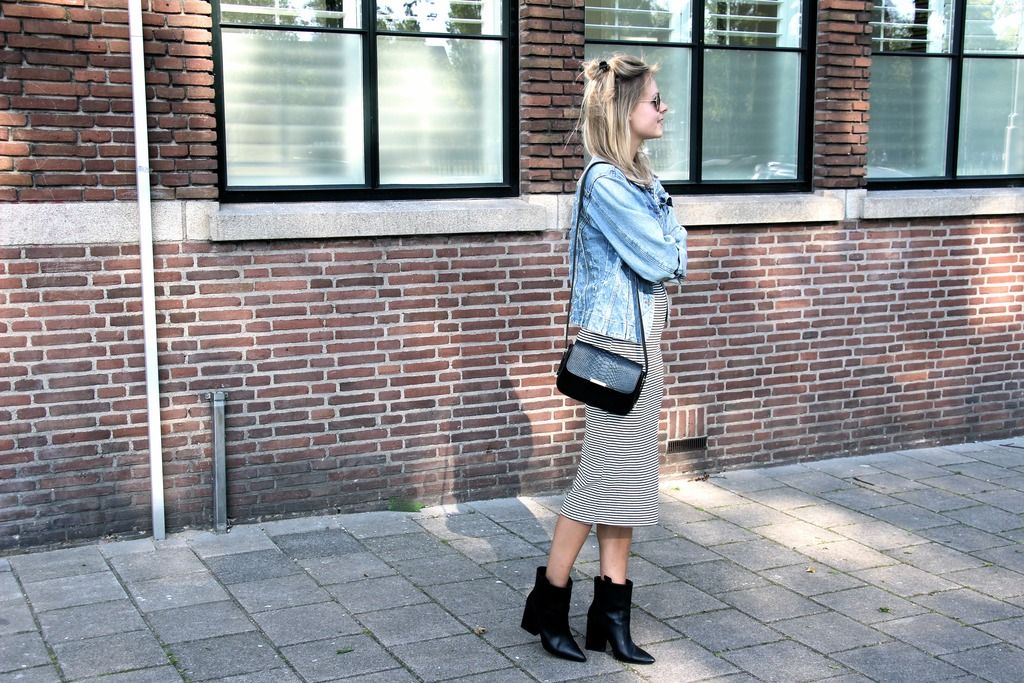 Denim jacket | Levi's vintage
Necklace | LUZ accessories