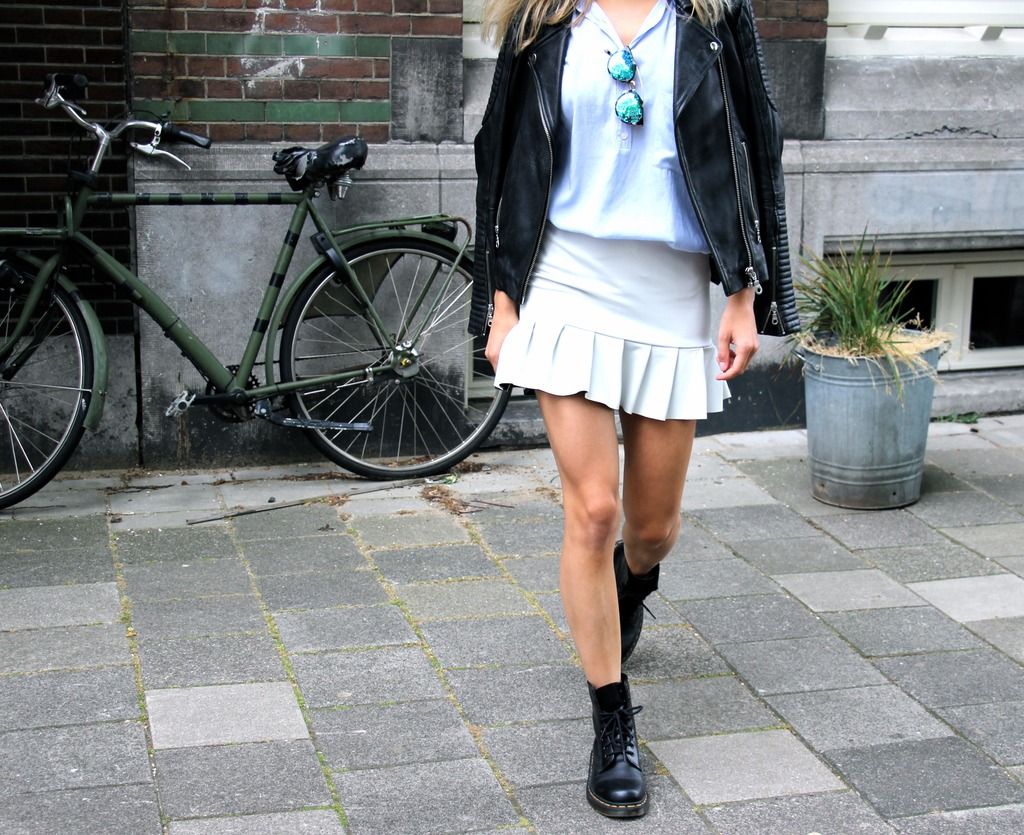 Summer in the city, it is finally here!
Some good days, some bad days and some medium days as wel, but I'm more than ready.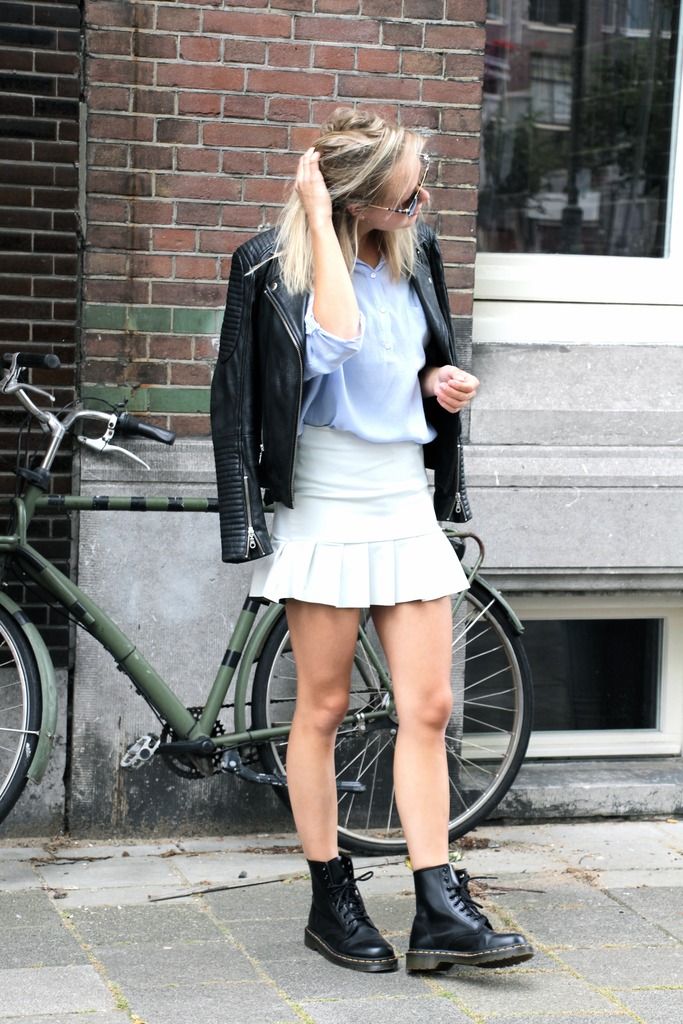 I actually damaged this skirt last year, it is made out of scuba fabric and I washed it, so all the 'scuba' dissolved into nothing. But it is still one of my favorites, so I brought it back to life last week.
Black, blue and white, colors (and non-colors) that go so well together.
I got these blue sunnies from
Polette
. I love the leopard detail, and the blue glasses are hot this summer!
As simple as this look is, I think it is a playfull one too and with this funky eyewear I just went with the flow. The flow of summer!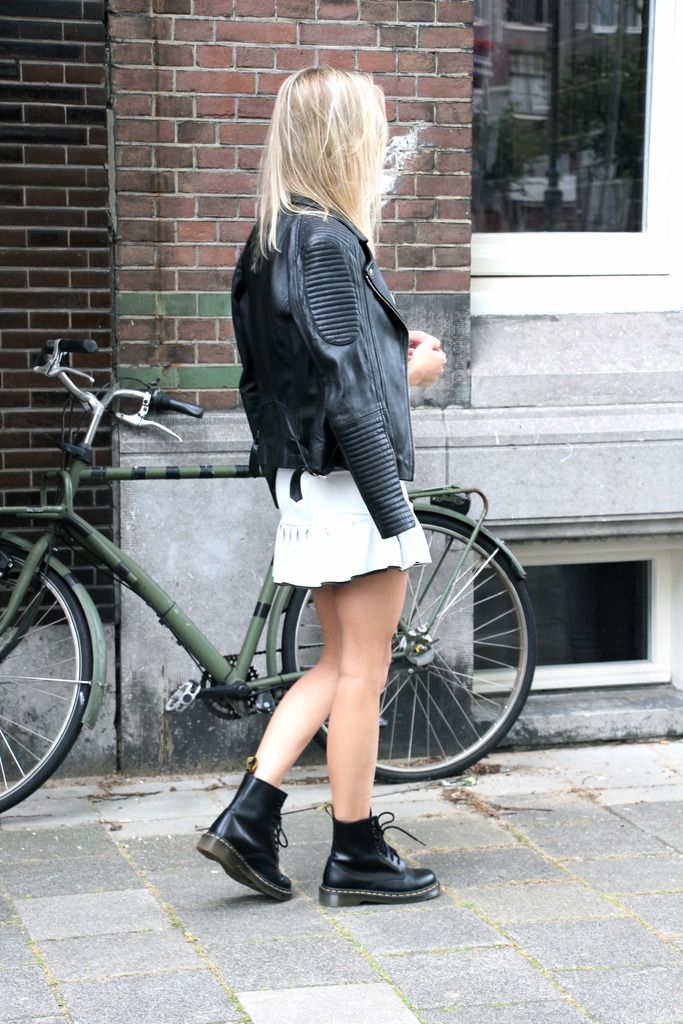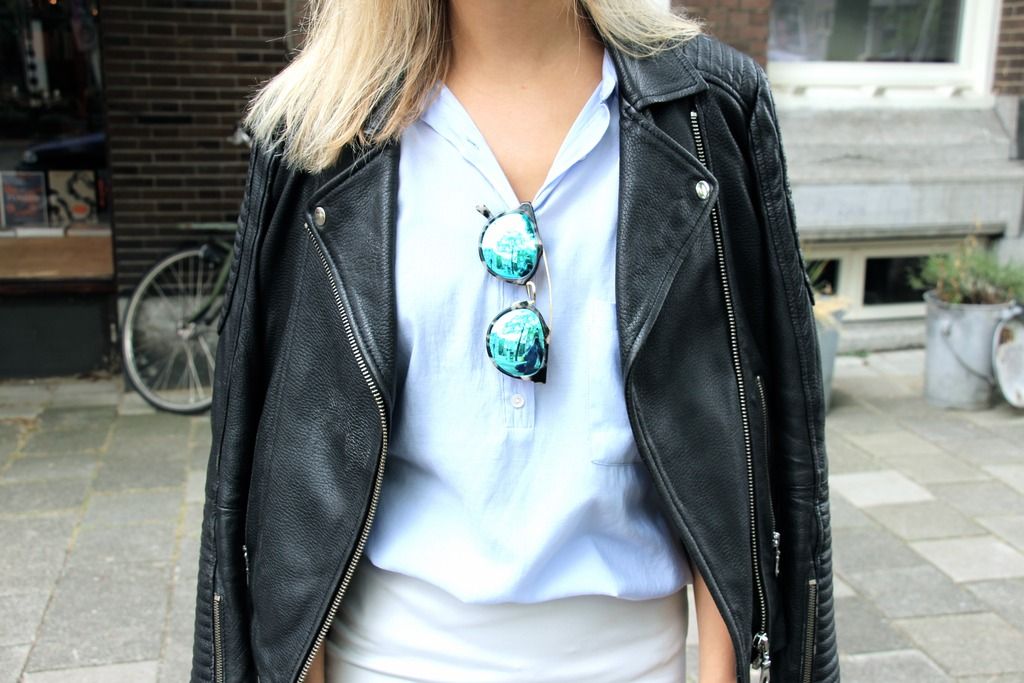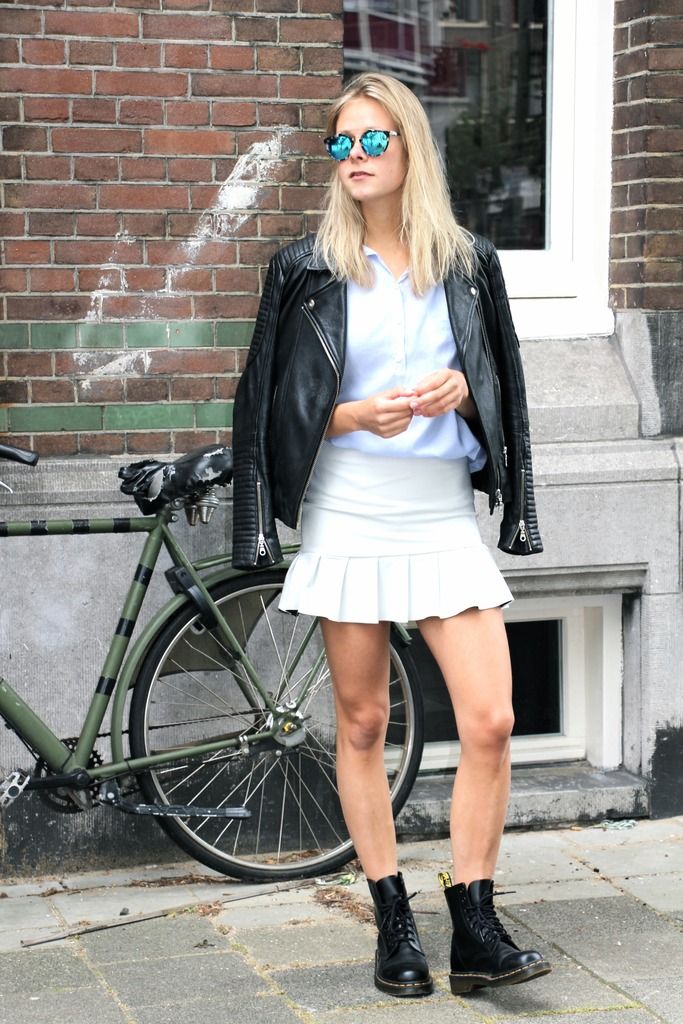 Leather jacket | Whistles