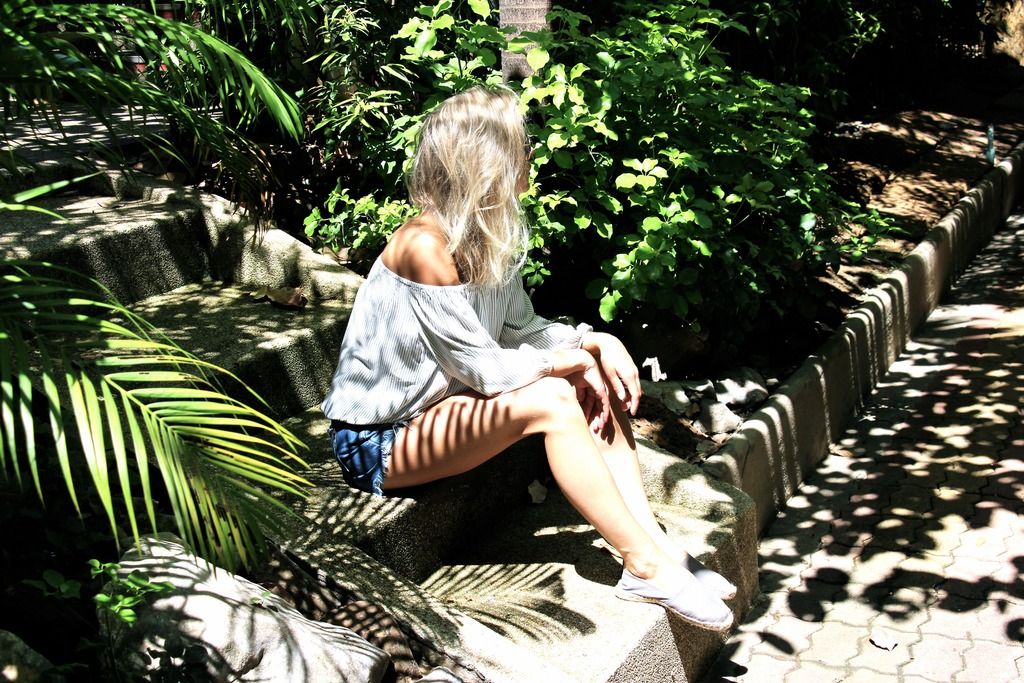 The off shoulder trend got to me.
This top with it's elegant pinstripe was more dan welcome, since I don't really own 'sexy' clothing.
It's not that it's short, nor that it shows boob - which pretty much sums up sexy clothing - but the bare shoulders just made me feel very feminine.
I added a new pair of denim shorts, because one can never have enough of those during summer. Speaking of summer, there is a serious heatwave going on in my little country.
I'm back in Amsterdam and I just noticed that this is my one and only shoot from Thailand.
Due to a very full and fun program and the fact that I only packed my most airy clothing (34 degrees, don't blame me) I just didn't shot any more. Rematch this upcoming week, since I'll be leaving for Mallorca this monday. Keep you updatet!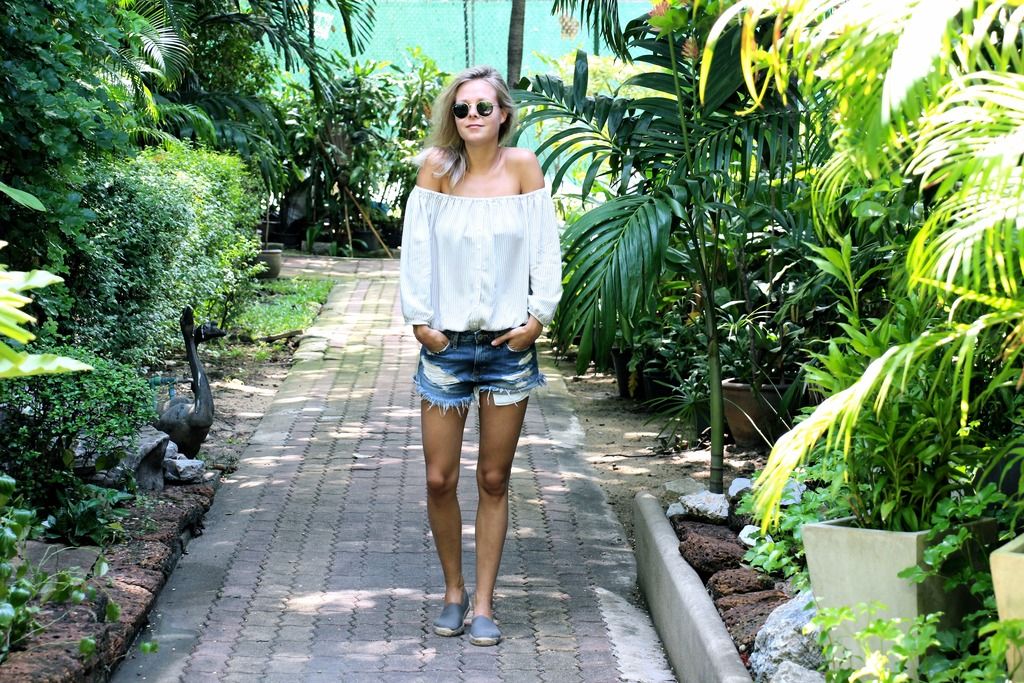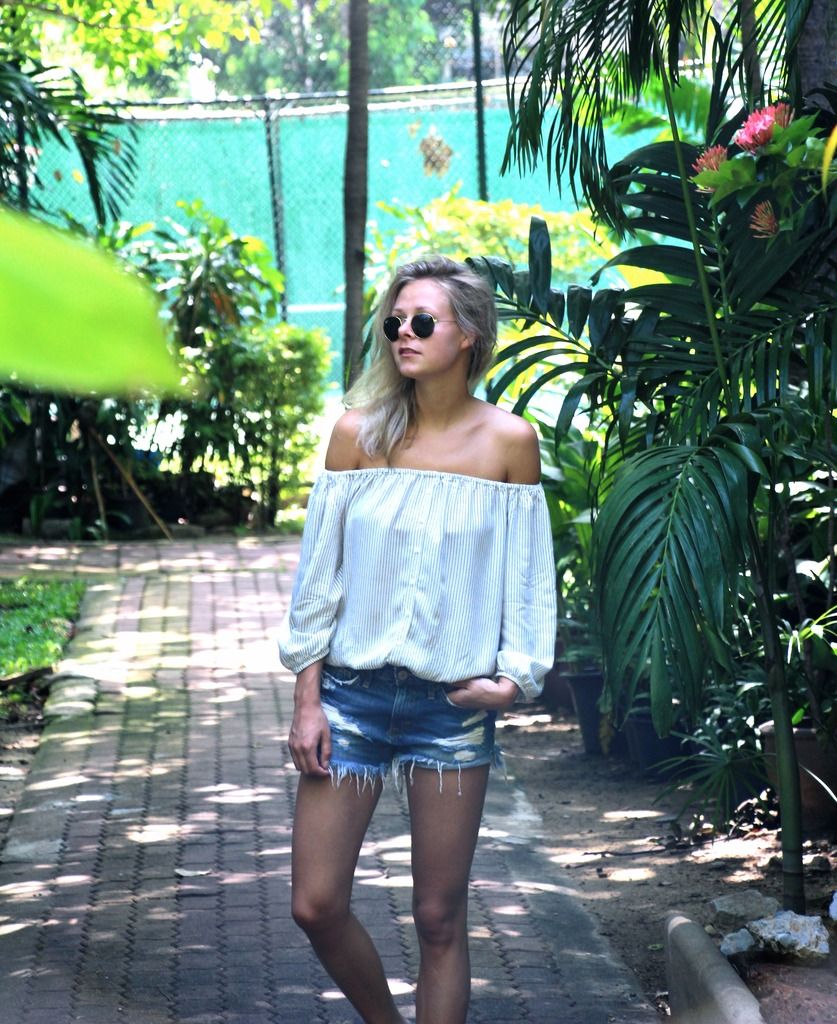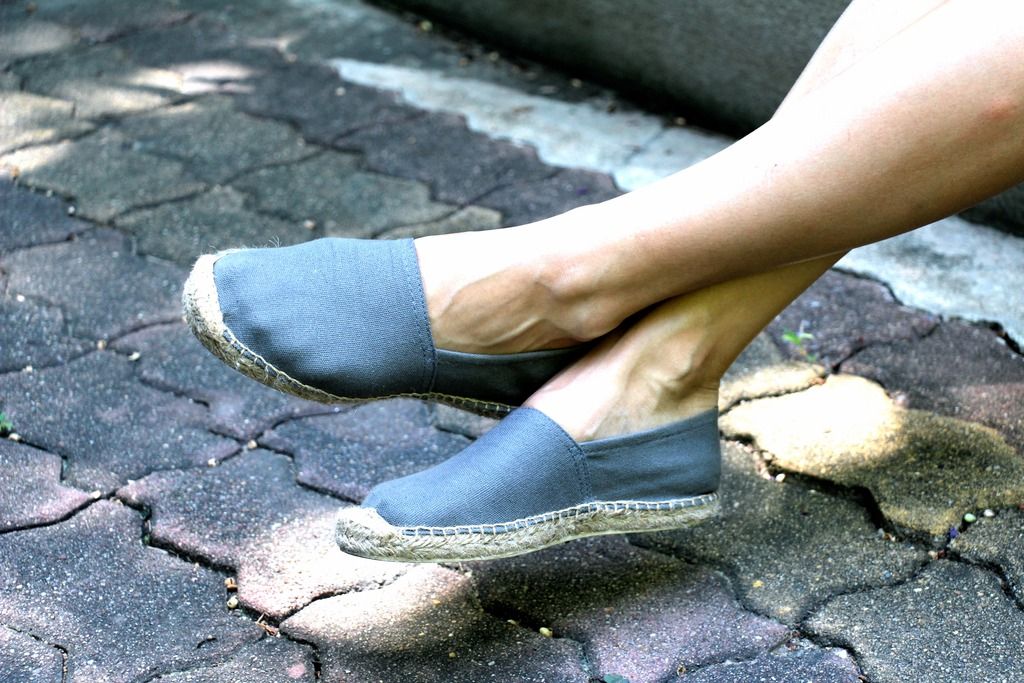 Off shoulder top | River Island
Denim shorts | River Island
Espadrilles | Market in France